<!button class="btn launchConfirm"><!Launch Modal><!/button> <! bioep modal div>
Short Stories
<!FORM NAME="GGMyForm" action="" method="POST">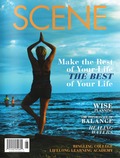 <!INPUT TYPE=HIDDEN NAME=book VALUE="GG">
<!/FORM>
"Go-Go Day"
by Elizabeth Sims

Scene Magazine August 2016
pp 83-86

SCENE Magazine is the oldest and most established social and business publication in the Sarasota, Manatee and Charlotte County area.
---
Short Story Collections
<!FORM NAME="IACJMyForm" action="" method="POST">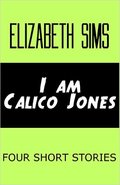 <!INPUT TYPE=HIDDEN NAME=book VALUE="IACJ">
<!/FORM>
I am Calico Jones
Four Short Stories
by Elizabeth Sims

Published 2015 by Spruce Park Press

"Each of these four stories is a tiny gem, studded with imaginative characterization and beautiful writing. Sims has the ability to sketch a character in only a few words, making that person live and breathe before you. And the disappointment that some of these characters feel is truly heart-rending, so involved in their lives have we become. An excellent read!" —Neil S. Plakcy, author of the Mahu Series and the Golden Retriever Mysteries <!"The quality of writing and the entertainment value are high." —W Spice>

These four short stories by award-winning author Elizabeth Sims are her hand-picked favorites. Love stories? Happy endings? Tough breaks? We got 'em. If you're a fan of the Lillian Byrd crime novels, you'll be delighted to finally know what Calico Jones thinks about when she's tied up, awaiting execution at the hands of geopolitical terrorists. Regrets? She's had a few. The three other stories explore the range of lesbian experience from wacky to warm, from heartbreak to hilarity. Says an early reviewer: "You'll laugh, you'll cry, you'll want to go camping." We might add, you'll never feel the same standing in front of a bank teller again. Who knew the range of lesbian fiction could be so vast, so compelling, so delightful?
<!script src="https://www.goodreads.com/book/add_to_books_widget_frame/B012571VHG?atmb_widget%5Bbutton%5D=atmb_widget_1.png&atmb_widget%5Bhide_friends%5D=on"><!/script>
Buy I AM CALICO JONES e-book
<!FORM NAME="LLMyForm" action="" method="POST">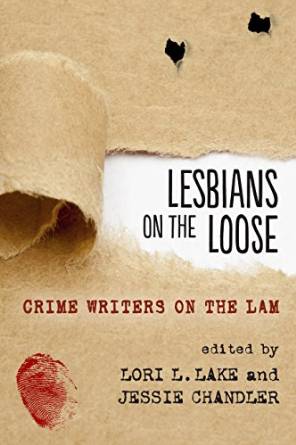 <!INPUT TYPE=HIDDEN NAME=book VALUE="LL">
<!/FORM>
Lesbians on the Loose: Crime Writers on the Lam
Edited by Lori L. Lake and Jessie Chandler
GCLS Literary Award Winner
Elizabeth Sims contributed the story,
"UNTOLD RICHES"


Published 2015 by Launch Point Press
"Elizabeth Sims' story has the wise-cracking humor you'd expect if you've read any of her excellent Lillian Byrd novels." —Amazon Customer

Here's an excerpt of "Untold Riches," from the Be(h)n's Book podcast, read by the inimitable Shawn Marie Bryan.


"You won't regret giving this anthology a chance and enjoy the stories by these terrific writers: Elizabeth Sims, Carsen Taite, SY Thompson, Andi Marquette, Linda M. Vogt, VK Powell, Kate McLachlan, Lori L. Lake, Lynn Ames, Sandra de Helen, Jen Wright, Sue Hardesty, Jessie Chandler, J.M. Redmann, and Katherine V. Forrest." —Ameliah Faith, Curve Magazine

These tales of murder, mayhem, and suspense by some of today's finest crime writers will keep you up way past your bedtime! The lesbians on the loose in this collection are an entertaining mix of protagonists: cops, amateur sleuths, a PI, a judge, a bounty hunter, and one very insightful dog. There's even an intrepid high schooler and a mystery writer. Despite greed and grief, rage and revenge, secrets and lies, many of the stories feature humor from a variety of characters trying to find their way in a difficult world—cops who've seen too much, revenge seekers, and women who want justice for themselves and others. Ready? Go on the lam with these amazing writers!
<!script src="https://www.goodreads.com/book/add_to_books_widget_frame/B00X08X9A2?atmb_widget%5Bbutton%5D=atmb_widget_1.png&atmb_widget%5Bhide_friends%5D=on"><!/script>
Buy LESBIANS ON THE LOOSE: CRIME WRITERS ON THE LAM e-book
Buy Paperback
* IMPORTANT TO KNOW:
You don't need a Kindle to buy and read Kindle e-books.
Amazon offers FREE Kindle reading apps - for your computer, tablet and phone.
Amazon Free Kindle Downloads